NC PowerWash & Paint is now NC Paint & PowerWash.
Same Great Company, Same Management, Just With a Shiny New Logo and Name!
Comprehensive Services for homeowners and commercial property managers
NC Paint & PowerWash was founded in 1997 and has 25 years of experience serving the Triangle and surrounding areas. We are a family owned and operated business that employs highly-trained technicians and is committed to 100% customer satisfaction.
Our dedicated team strives to stay up-to-date on the latest pressure washing, painting, and staining tools and techniques. We only use top-of-the-line, professional-quality hot and cold pressure washing machines and are highly knowledgeable about various paint types and finishes to make your property look its absolute best.
Don't settle for just another paint or pressure-washing company. Rely on NC Paint & PowerWash to get the job done right the first time. Choose us, and you'll be completely satisfied with our experienced, friendly staff and excellent customer service.
Our Residential Service Area
Serving the Raleigh area for over 25 years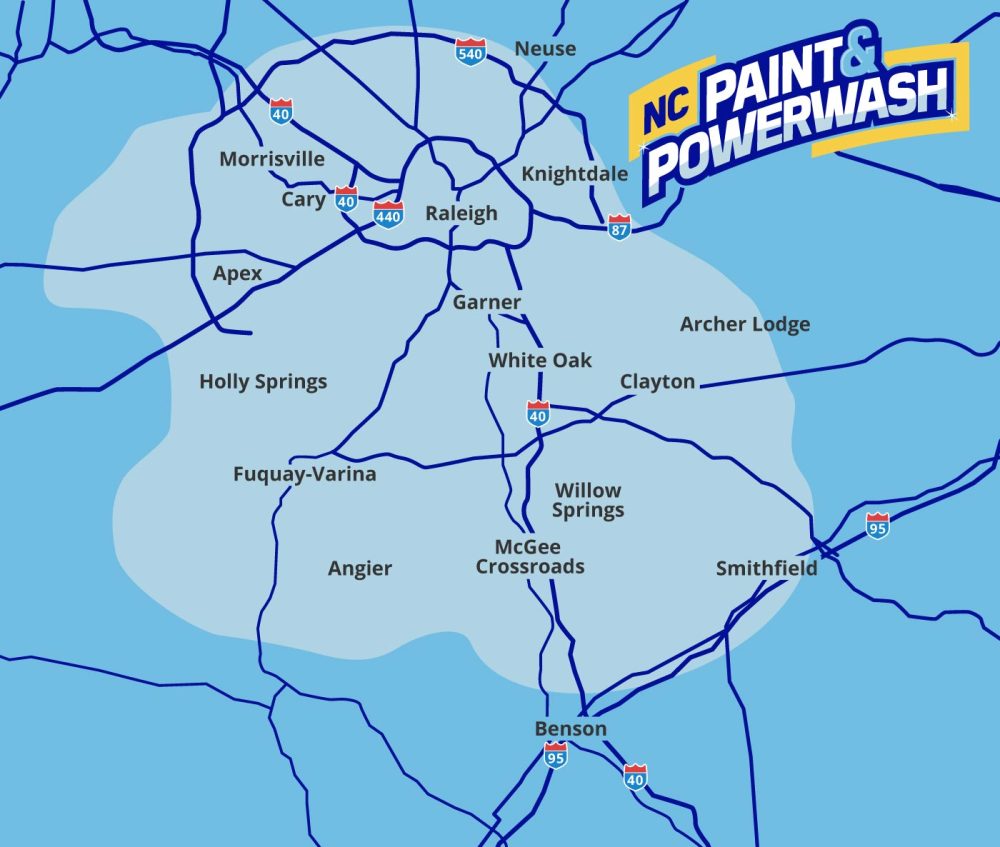 Commercial Service area North Carolina, South Carolina, and Virginia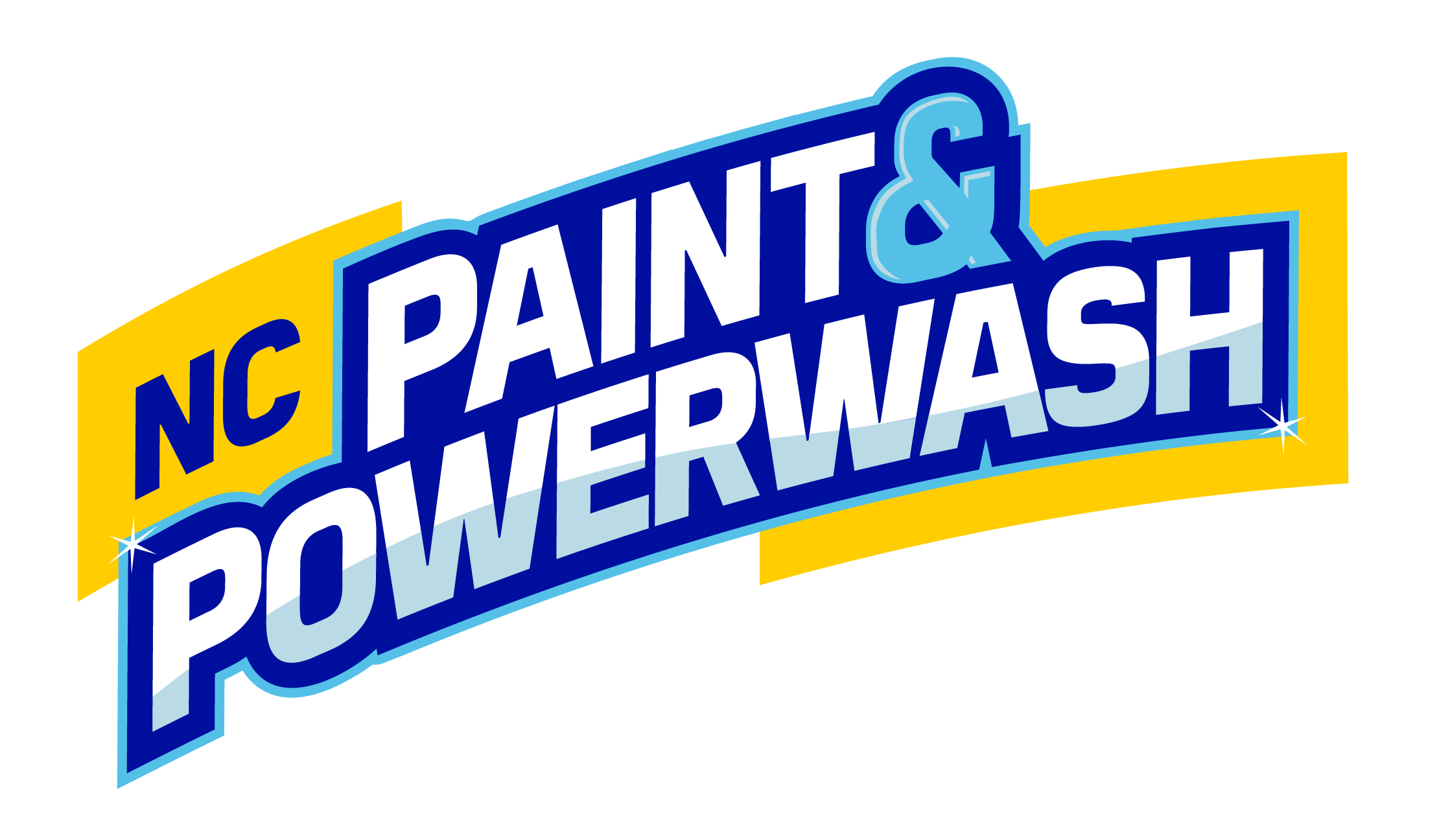 NC Paint & PowerWash is committed to
Get started by contacting us for a free quote. We'll ask you some questions about your property type (residential, commercial, etc.) and the service or services you're considering. Next, our expert sales staff will create a custom plan tailored to your exact needs and budget. Then it's time to get started! Our expert technicians will complete the job quickly and to your high standards. If anything is not to your satisfaction, we'll do whatever it takes to make things right.
NC Paint & PowerWash proudly serves Raleigh and the surrounding areas, including Apex, Benson, Cary, Clayton, Garner, Fuquay-Varina, Holly Springs, Knightdale, Morrisville, Smithfield, Wendell, and Willow Springs.
We can begin your next project right away, so request an estimate today!
Call us at (919) 369-5725 for your free quote. We're also happy to answer any questions you may have about our company or services.