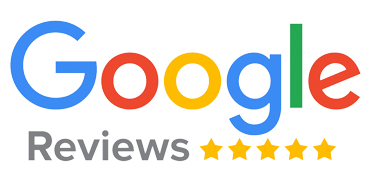 What Our Customers Are Saying
We love our customers, and they love us right back! No matter the job, we aim to please. See why we're one of the highest-rated painting and power-washing companies in the Raleigh area by reading some of our reviews below.
Will did an awesome job! He was professional and thorough, our house looks amazing. Thank you!

Awesome job by Matt this past Saturday. He did a great job powerwashing 2 sides of our house & our deck w/railing & stairs. The price was great! He did it quickly and since it was a low-pressure wash, the sound level was low and didn't disturb us in the house. I've used this company several times and would highly recommend. Quick appointment scheduling!

Will did a great job! They were able to come out two days after calling and were very reasonably priced. And our house looks looks wonderful!

They did a great job pressure washing my home. Scheduling was easy ans the prices are affordable! I will be using their services again.

Ronda Johnson Burgess
3/13/2023
Love the amazing job that they have done and it was a great price as well. I will have them do my house again next year.

Amazing job! Very impressed by the professionalism and a job very well done! Mathew was very polite and did an amazing job! Thank you!

I called up and was able to schedule an appointment on the same day. The guy showed up later in the evening in the time slot and was able to get my house power washed quickly. It looks great and very happy with the results. I would highly recommend using them.

Richard Chassereau
6/03/2022
I have used and recommended NC Powerwash & Paint many times for my sellers and buyers (as a Realtor). The job is always professional looking and the process is too. Communication is top notch and I don't have to worry how things will play out. Thank you for doing excellent work!

Meredith Hilbert
2/03/2023
Technician, Will was very professional and pleasant to deal with. Did an awesome job power washing our home. Definitely would use their services again.

I contacted NC Powerwash & Paint last week about cleaning the exterior of my home. They were very responsive and able to schedule an appointment the same week. The team did a fantastic job on my house, deck, fence and driveway. I will definitely keep them as my company of choice. I will definitely recommend them to anyone.

I saw the sign at the entrance to our subdivision and called to get a quote on cleaning and painting our back porch. Steve returned my call immediately and came that day to see what the job would entail. They were able to start the work in two days and were very professional. The porch looks much better and we can now get our new floor put in. We would use them again.

Peter did a great job! Gary was super friendly and easy to work with on the quote. Highly recommend!

NC Powerwash was fantastic. Very friendly staff. Was able to go from quote (very reasonably priced) to working on my project within 48 hrs. My house and driveway look great!

Brendan Di Cerbo
1/03/2023
These guys do such a great job making our house look like new. They are very careful not to trample plants or disturb anything not easily moved. They even gave our porch rockers a quick wash to remove the pollen (hooray, one less job for me!). It has always been easy to schedule and I never feel pressured to pay for more work - like the driveway that really needs cleaning but is not in the budget, or the deck which still looks fine from the last time they did it. Highly recommend!

NC Powerwash did an excellent job on power washing my house. Their pricing was great, they showed up when they said they would, and they were careful with areas I asked be watched (lose siding). I would definitely use their services again, and recommend them to anyone.

NC Powerwash & Paint has provided power washing services at my home many times and they are always professional and do quality work. I recommend them without reservation.

Gentleman showed up on time, was polite, listened to my instructions, and got to work. He had our house done in under 2 hours which included an upstairs and downstairs porch. House looks great! I will call these guys again!

Used these guy's before, and just like the last time they were prompt and professional. Today, Will was my service technician and he did an awesome job. The only way that I could tell that he had been to my house was the cleanliness of the exterior because he put everything back exactly where it was supposed to be. Thanks for your service.

I have used them twice now to clean our house and vinyl fence. They've done a great job both times.

Zach did a great job! They sent a reminder a few minutes before they arrived. He even moved some of the stuff off my porch because I wasn't ready when he got there. The only complaints I have was the fact that they didn't set up a specific appointment time just the day that they were going to come, there was a little streaking on some of the windows, and they are a little on the expensive side.

Absolutely wonderful service! Communication and professionalism were out of this world. The house looks fantastic! Would recommend to anyone!

They did exactly what they said they were. Jason arrived and did a excellent job! We were informed of the whole process and asked if we had any questions or concerns. The house looks amazing! Just like when we purchased it. We have definitely found our go to power was company!

La'Shanda Williams
4/03/2022
My neighbor shared their contact info as she was having gutters cleaned the next day and they were able to work me in as well!

Great costumer service. Professional and friendly. We had our house power washed and gutters cleaned. They did a great job. No mess was left behind and our house is super clean. The technician paid attention to every detail. Very happy. We will definitely use this company again.

I've used NC Paint & Powerwash for several years to power wash my house and am never disappointed. Matthew the technician who cleaned my house this time exceeded in every way. He was professional and courteous and did an exceptional job! The cleaning products used don't leave a strong chlorine smell yet provides a deep cleaning to remove mold, cobwebs and dirt. Highly recommend this company.

Will from NC PowerWash did an amazing job pressure washing our house. He arrived during the expected time. We only needed two sides of our house done as it's difficult for me to get to those areas due to height and slope. What would take me hours or all day, Will had the sides pressure washed in 45 min. The siding looked brand new and hasn't looked this good since we moved in 5 years ago. Will was professional, personable, and efficient. I would highly recommend NC PowerWash and will be reaching out to them the next time I need pressure washing service.

Matthew arrived on time and went right to work power washing our driveway and sidewalks, first preparing the surfaces then scrubbing and rinsing thoroughly...and answered all my curious questions with knowledge and friendliness. Very professional and cordial as well. We'll definitely recommend highly...