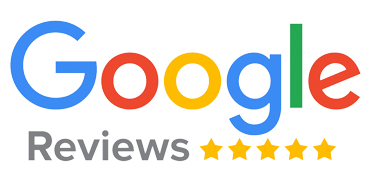 What Our Customers Are Saying
We love our customers, and they love us right back! No matter the job, we aim to please. See why we're one of the highest-rated painting and power-washing companies in the Raleigh area by reading some of our reviews below.
NC Paint and Powerwash were quick in response for my quote on power washing services. They were able to get on on their schedule quick and Clayton, the tech that came out was pleasant and professional. He did a wonderful job on my home and driveway. Thank you!

Will did an awesome job! He was professional and thorough, our house looks amazing. Thank you!

They did a great job pressure washing my home. Scheduling was easy ans the prices are affordable! I will be using their services again.

Ronda Johnson Burgess
3/13/2023
Will did a great job! They were able to come out two days after calling and were very reasonably priced. And our house looks looks wonderful!

I have used and recommended NC Powerwash & Paint many times for my sellers and buyers (as a Realtor). The job is always professional looking and the process is too. Communication is top notch and I don't have to worry how things will play out. Thank you for doing excellent work!

Meredith Hilbert
2/03/2023
Clayton did a great job and left the house spotless! Will definitely be using these guys again the next time we need it cleaned. The north side of our house gets terrible build up and they got it all cleaned up.

I contacted 4 local businesses for a power wash estimate for my home. NC Power Wash was chosen for their best rates. Matthew did a great job and was so nice and professional. This will be my only one to contact in the future.

These guys do such a great job making our house look like new. They are very careful not to trample plants or disturb anything not easily moved. They even gave our porch rockers a quick wash to remove the pollen (hooray, one less job for me!). It has always been easy to schedule and I never feel pressured to pay for more work - like the driveway that really needs cleaning but is not in the budget, or the deck which still looks fine from the last time they did it. Highly recommend!

Thank you to Zach from NC Powerwash and Paint for the great job on power washing my house. He did an amazing job and the house looks fantastic! This is the second year in a row that I used NC Powerwash and Paint and I definitely will use their service again next year!

Thank-you to Steve and Matthew. Matthew did a great job. I can now move on to fixing my car now that the garage floor is back in order. Huge weight off my shoulders.

The customer service is excellent, they are very responsive and got an appointment right away. David the tech that came out to do my driveway and walkways was very professional. He did an excellent job- I couldn't be more pleased. Very reasonable prices!

JJ was excellent. Did a great job, was friendly and professional. Very happy the job and will use you again.

First time using this company. Will did an awesome job. We will definitely use again and recommend!

Barbara Dietrich
3/03/2023
Called to get a quote for powerwashing of the house, driveway, and painting of my deck. Everyone was extremely helpful and the quality of work is above and beyond. We were trying to decide on color to put on our deck and Steve came out after hours to show my wife the color options this is the kind of service that more companies need. Definetly will use them again and definetly will recommend to anyone who asks for this type of service.

Used these guy's before, and just like the last time they were prompt and professional. Today, Will was my service technician and he did an awesome job. The only way that I could tell that he had been to my house was the cleanliness of the exterior because he put everything back exactly where it was supposed to be. Thanks for your service.

Great costumer service. Professional and friendly. We had our house power washed and gutters cleaned. They did a great job. No mess was left behind and our house is super clean. The technician paid attention to every detail. Very happy. We will definitely use this company again.

The company set up a quick appointment. I received messages about their arrival. Matthew did an awesome job! He was very polite and professional. He gave me a tour after he finished power washing and my house was so clean. I will be using this company again! Thank you Matthew!

NC Powerwash did an excellent job on power washing my house. Their pricing was great, they showed up when they said they would, and they were careful with areas I asked be watched (lose siding). I would definitely use their services again, and recommend them to anyone.

I have been using NC PowerWash for 5 years now and they have performed outstanding work each and every time. This year was no exception. Matt even power washed our porch chairs and rug which I had moved off the porch and into the yard. He saw they were full of pollen. He went above and beyond. I will also mention, while most businesses have significantly raised their prices, NC PowerWash has maintained the same pricing. This is an excellent company to do business with.

Great experience overall. Called and they were out the next day. Very detailed and friendly. Went back over their work with us to make sure we were satisfied. Highly recommend and will use again when the time comes.

Very nice job. The guy took my few concerns into consideration and everything came out great. Very easy company to use. Will recommend and will use again for sure. Thanks guys.

Gentleman showed up on time, was polite, listened to my instructions, and got to work. He had our house done in under 2 hours which included an upstairs and downstairs porch. House looks great! I will call these guys again!

The gentleman that came to the house was prompt, courteous, and did a great job. The price was fair and we were very pleased. We would definitely hire them again.

Great to deal with. Very helpful on initial contact (they went to Zillow, poked round our pics, gave us a quote over the phone… even called us back to check one detail— very professional). Very good service on the day. Professional. On time. Did a great job (deck railings look like new).

We had a fantastic experience with Will! He got every single spot clean on our house. Was very professional and kind. We definitely recommend using NC Powerwash and Paint.

Cailyn Chovanes
10/03/2022
This is the second year we used NC Pressure Wash. This year we had a badly stained concrete pool deck which had never been sealed and added on this extra service with our house wash service. Their field tech met with my husband before starting. The gentleman knew the deck was a concern, and he sent a pic over to him after starting to show him the progress; it looked great. After returning home from work, our home nearly looked like it had a fresh coat of paint, and our pool deck was restored. NC Pressure Wash's staff is great, honest, and competitively priced. We look forward to using their services for a long time to come!

We had NC Paint & PowerWash clean out gutters, power wash house and shed, as well as deck, awnings, front walk, and pergola. They also painted and stained deck. Everything was done professionally and meticulously. They were prompt and efficient and did a thorough job of cleaning up afterwards. We're thrilled with the results! Would definitely recommend them!